The City of Warrenville, in partnership with the Warrenville Park District, is leading a planning initiative to complete park improvements at Cerny Park and apply for funding assistance through an OSLAD (Open Space and Land Acquisition Development) grant from the IDNR (IL Department of Natural Resources).
On Thursday, July 20, a Public Input Meeting was held at Cerny Park with a presentation by Hitchcock Design Group. Preliminary concepts were shown and discussed, and feedback was gathered from the community. If you were unable to attend the meeting, the concepts can be found below. Any comments you would like to submit on the project can be emailed to timr@warrenvilleparks.org. Improvements are planned based on IDNR funding to be completed over multiple phases and not all features will be included in this initial submission.
The next step in the project will include review and approval of revised concepts to be included in the OSLAD grant at the Warrenville Park District Board of Commissioner's Meeting at 6:15P on Thursday, August 24. These concepts will be based on feedback from the community, as well as Park District and City staff.
OSLAD Grant recipients will be notified in 2024.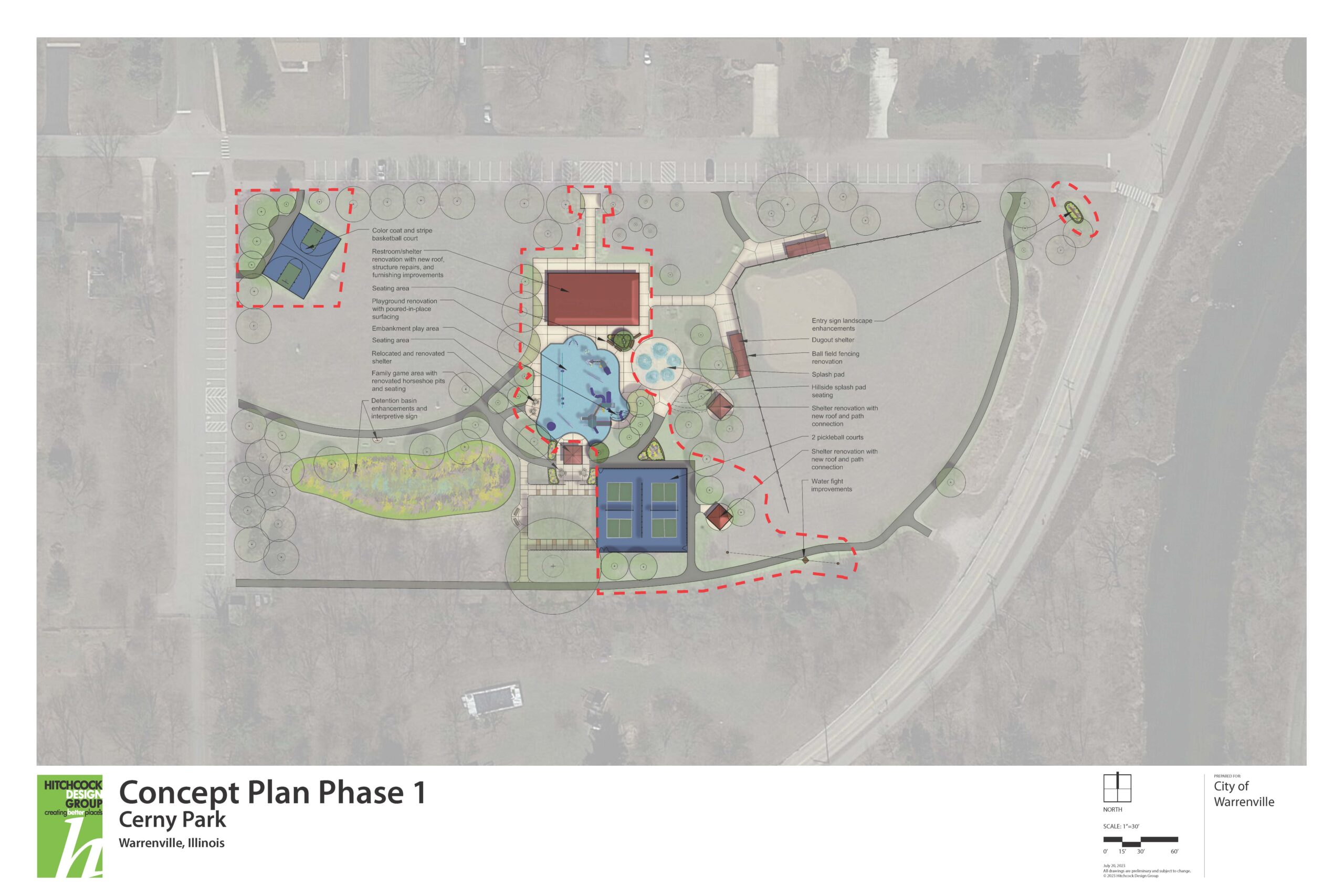 Click here to download a pdf of Concept Plan Phase 1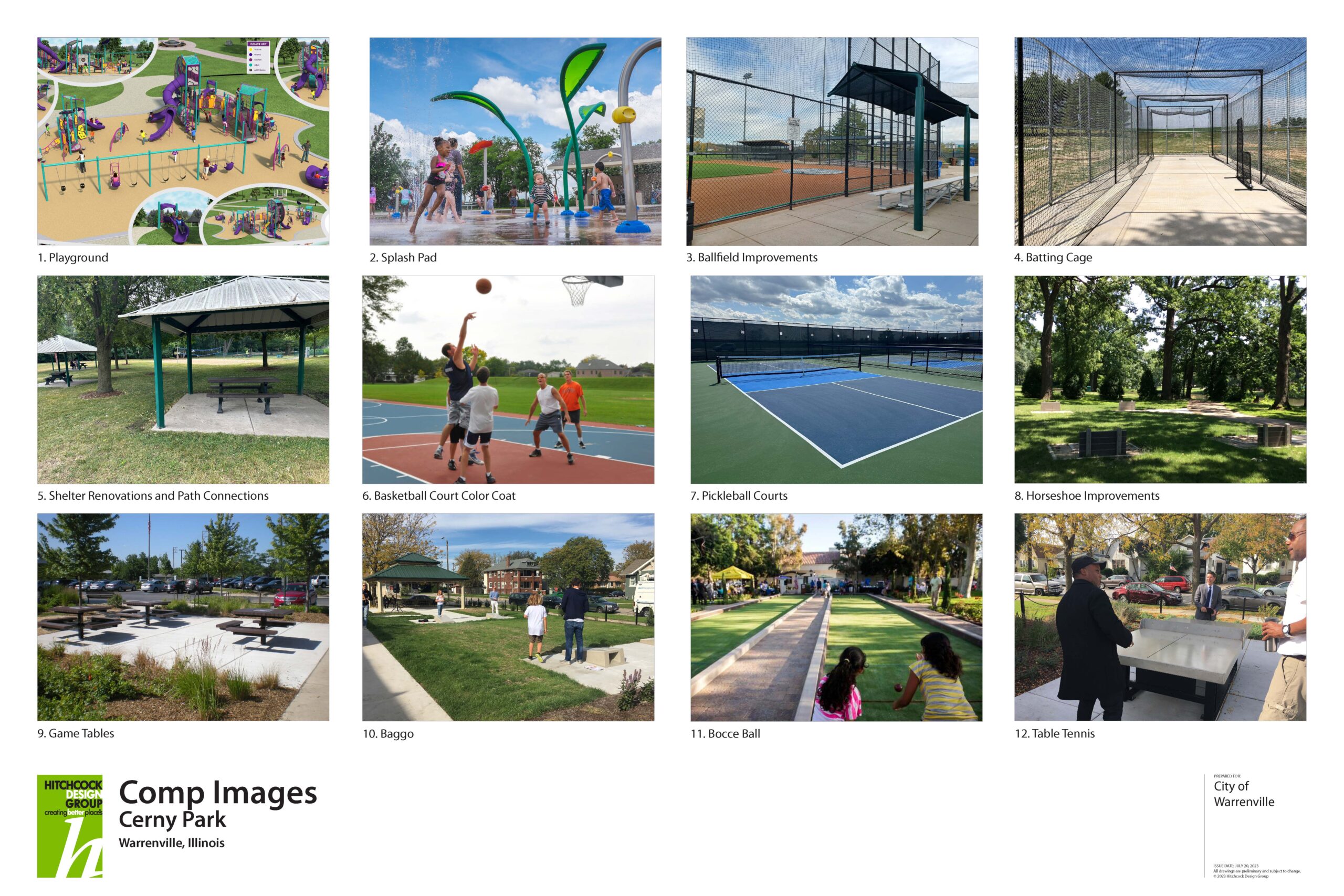 Click here to download a pdf of Comp Images